Be Worldy, Live Boldly: Learning To Collaborate With Artisans Locally Creating Opportunities And Strengthening Your Brand
This seminar will describe the transformation of Malene B from idea to reality, touching upon the connections and collaborations that helped launch the company.  Malene B will show how to create the story of "your brand" and explore how collaborations with artisans, community involvement and socially conscious behaviors can help you successfully launch your company.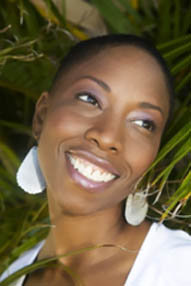 Malene B custom handmade carpets is built around the authentic image and talent of its principal designer, Malene Barnett.  Malene B is Brooklyn-based with a multi-disciplinary background in textile arts, painting and illustration. Her unique carpets, inspired by travels, boldly interpret cultural icons, landscapes and rituals in an entirely fresh and personal way. Malene's passion For more than a decade, Malene B has been creating carpets for industry professionals and private label brands. Now, with the launch of her own company, Malene B Custom Handmade Carpets, her collection's are showcased in showrooms across the US and Canada and featured in magazines such as Interior Design, New York Magazine and Hospitality Design. Malene B is socially conscious in all her endeavors and proudly supports Goodweave and Aid to Artisans in their quest to eliminate child labor practices, provide education and preserve handmade crafts in Africa, Asia and South America.
Day: Friday 2 September
Time: 8:30am – 9:00am
Room: