Individuality In Jewellery Design
Finding the right piece of jewellery or accessory can make or completely ruin an outfit but one thing is for sure is that you want it to be unique. Whether it's a large piece of couture or delicately put together precious stones it's supposed to enhance and compliment your outfit and get noticed.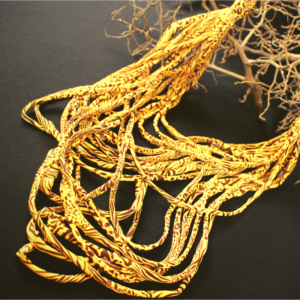 Sibylle Denis Touat from HAITI DESIGN creates wearable art. Her ethnic-chic collection is made from natural materials such as wood, bone, bull horn and stone and combined with silver. The result is statement pieces that capture the essence of strength or talisman giving any wearer a sense of vigor and power akin to the people of Haiti.
In contrast, Crystal Forms of Barbados creates the most stunning pieces of jewellery such as pendants and earrings using a rare non-tradition crystal boroscilicate. The intricate pieces capture the light in such a way they mesmerize onlookers. Jamal Ifill, designer and owner of Crystal Forms was himself mesmerized upon first sight of this crystal and continued to experiment and see how it light responded to the different shapes he was able to create.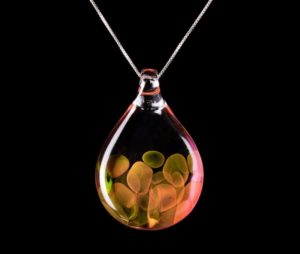 Both Haiti Design and Crystal Forms provide their customers the chance to be individuals with their unique designs. They will be offering their products in the UK at the Design Caribbean Pop-Up shop this weekend, 24-28th November at The Stables Market Camden. A free event that will see authentic products made in the Caribbean including home accessories and lighting makers Baughaus Design Studio and Khadabra from Jamaica; and handmade bags from MayaBags® in Belize and REECII from St Kitts and Nevis.